Our research into physical symptoms revealed that pulse, blood pressure, respiration rate, and sweat were indicators that we could use; one study indicated that a patch of sweat glands on the upper arm was most closely linked to stress, therefore a low-profile armband that contained the comonents needed to track these attributes would provide the best data for the system to utiize.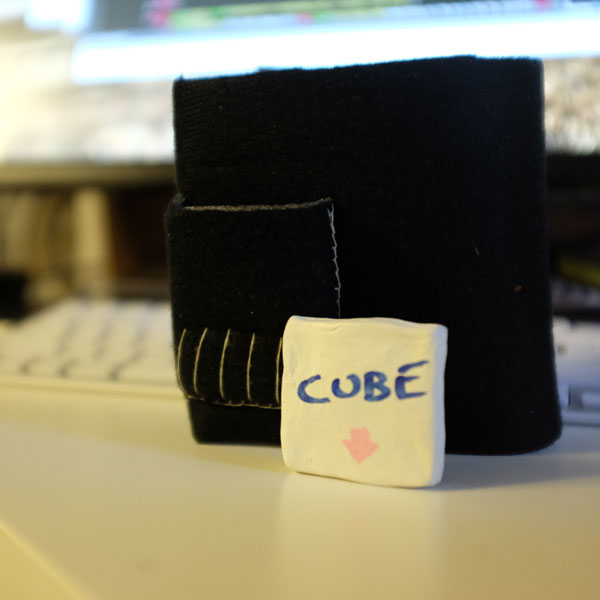 So to this end, I created a rough mockup out of clay and a neoprene-like fabric: if the wearable was to be worn on the upper arm, then it would need to be able to be worn discreetely so as not to draw attention and comfortably so that people would actually want to wear it. The wearable would comprise of an armband containing an optical heart rate sensor as well as bio-impedance sensors for respiration and sweat; a removable module would contain a battery, connectivity radios, and other sensors such as an accelerometer. The size of the module was based off a Fitbit Surge, as it contains a similar complement of sensors while having respectable battery life.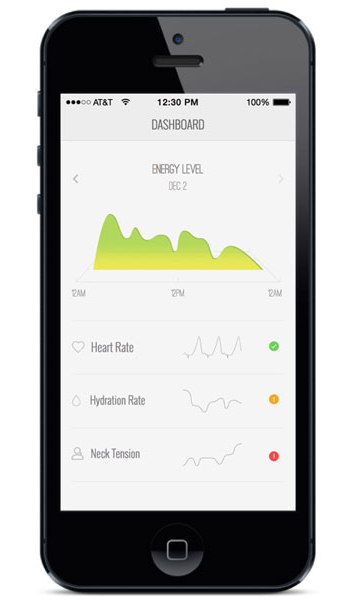 I conducted several hallway wearability tests with the mockup; although the weight was heavier than an actual wearable would be, it was sufficiently discrete and comfortable.